Q & A: Adjusting to RB in shotgun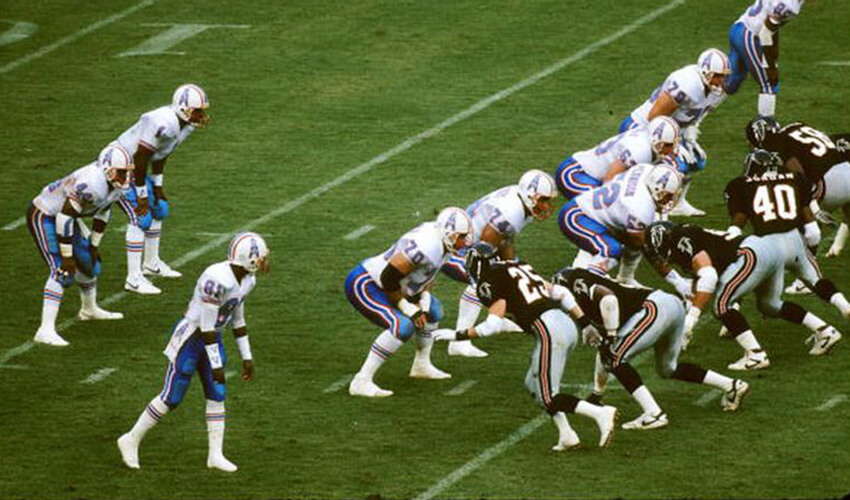 That is a great question and I don't have one answer. We will adjust week-to-week based on who we are playing.
When we first install the defense, we just want to "pour the concrete" and get base rules in. We are very, very careful about not "what-if'ing" our kids to death in August. That is hard for coaches not to do.
My analogy is when you learned how to speak: You didn't get all the rules like "i after e except after c" and "you have to use "an" before any word starting with a vowel" until 5th, 6th grade.
Save your adjustments and checks for the week you play somebody.
With that said, we adjust to the offset RB in gun with our STUD end. We try to set him out on air to a side so we can dictate the handoff. If we put him on the side of the RB, the QB will never pull the ball and we know he will handoff, so we will blitz/slant to the side opposite the RB. If we put him opposite the RB, we are inviting the QB to pull the ball because we are giving a false read of no End, but when the QB pulls it our ILB & Will OLB will be all over him.
The problem with this is the offense can easily "flop" the RB to the other side of QB right before the snap. If they do all of our D-Line will either go to STACK (C uncovered) or slide down so that the Weak End is on air.
Luckily for us, no offense ever flopped the RB, which would have caused problems. If I knew a team was going to do alot of post-huddle shifting, then yes, I would go to Cover 2 and walk my OLB up to the side that I felt was best to disrupt their zone-option reads of our ends.