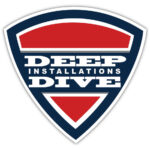 Spend 2 days learning the complete system from the ground up.
Each system expert will spend 16 hours diving deep into every detail of their system.
No Question Unanswered.
You'll also be the expert when you leave.
"16 hours with one coach replaces 16 years of clinics."
Coach Startzer
LIVE PLAYER DEMOS
Learn the Buzzwords. Watch the Corrections.
DEEP DIVE INSTALLATION vs SYSTEM CLINICS ??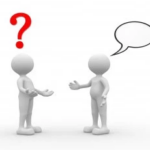 What's the Difference?
DEEP DIVE INSTALLS: System coach spends majority of 2 days on the field installing the offense with players
SYSTEM CLINICS: System coach spends majority of 2 days inside a classroom, drawing up plays and showing game film
And you've got options…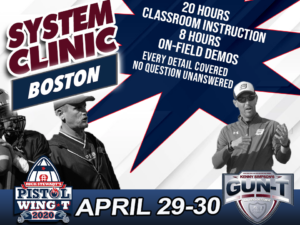 April 29-30
Kenny Simpson's Gun T
Rick Stewart's Pistol Wing T
June 1-2
• Rick Stewart's Pistol Wing T
June 27-29
• Rick Stewart's Pistol Wing T
Cost
• Individual: $150
• Staff (up to five): $500
• Unlimited Staff: $750
And every coach that attends will get 20% off all system materials…
What Happens at a Deep Dive Install?
You will spend over 16 hours learning how to install one of the offenses right from the creators of the offenses. This is not your usual clinic where there are a bunch of speakers, covering every football topic for only an hour or two.
At these Deep Dives, you can stay with the same expert for the entire 16 hours or go from room to room. Learn the Midline from Kelley Lee and add it to the Pistol Wing-T that you learned from Stewart. Want to run some RPOs? Then jump into the Shotgun WingT room.
Ask Questions. Watch Game Film. You are with that expert for TWO days.
If you've always wanted to know the WHY behind the decisions of even the tiniest details, then these DEEP DIVES are for you.
If you know how to draw up the play (WHAT), but it doesn't work on Fridays because you didn't learn the HOW, then these DEEP DIVES are for you.
You Will Learn:
How to teach every blocking scheme in a simple way so your players can play FAST.
TAGs that will give you the answers to the defense's most common counters.
The important stuff that is never shared at old-school clinics. Audibles and snap counts. Line Calls.
How to organize your install so that you get it all in and your players master the offense (and you don't waste time).
How to call the plays in the system using IF-THEN statements so that the defense is always wrong.
When you leave, you will have seen an expert coach go through an entire install of his offense so that you'll be able to do the same with your team. You'll leave with the answers to just about anything the defense can throw at you.
There is no better way to learn how to install an offense than at a Deep Dive Install Clinic.
Every coach will hold ON-FIELD DEMONSTRATIONS with players so that you don't have to imagine how everything works through the whiteboard.
Hear the Buzzwords. See the Corrections
You'll feel like you gained 20 years of coaching experience at the end of the Deep Dive Install Clinic.
You will leave with the knowledge of HOW to teach a system, and understand the WHY behind the system.
What Others Are Saying
"If you want an unbeatable edge over your opponents, you gotta do a Deep Dive Install with Rick Stewart and Kenny Simpson. I've been to clinics all over the country and I've coached for 25 years. NOTHING accelerates your learning or your program transformation better or faster than a Deep Dive Install. You'll accomplish more for your program in 15 hours than you would in 300."
David Bosko
"Coach Stewart's camps flat out made us better. His drill progression and structure of what he does and the detail with which he does it has made us much more proficient. We ran for 3,500 and passed for 1,500 yards."
Farhan Lalji
"Finished the season 9-2, won our conference. Most wins since 1998 and rushed for over 3300 yards. It was amazing to see the kids buy in to the Gun T and believe in it!"
Coach Jason Lowe – Valley High School
Choose Your Location
April 28-30
June 1-2
June 28-29
PAST DEEP DIVES. CONTACT COACH STEWART FOR THE RECORDINGS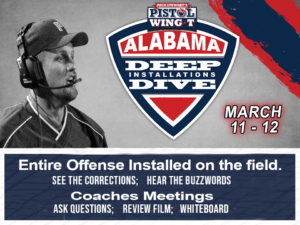 Mar 11-12
Rick Stewart's Pistol Wing T
March 25-27
Rick Stewart's Pistol Wing T
April 1-2
• Rick Stewart's Pistol Wing T
April 8-9
Kenny Simpson's Gun T
Rick Stewart's Pistol Wing T
Blair Hubbard Gun Rocket
Under Center Wing T Room