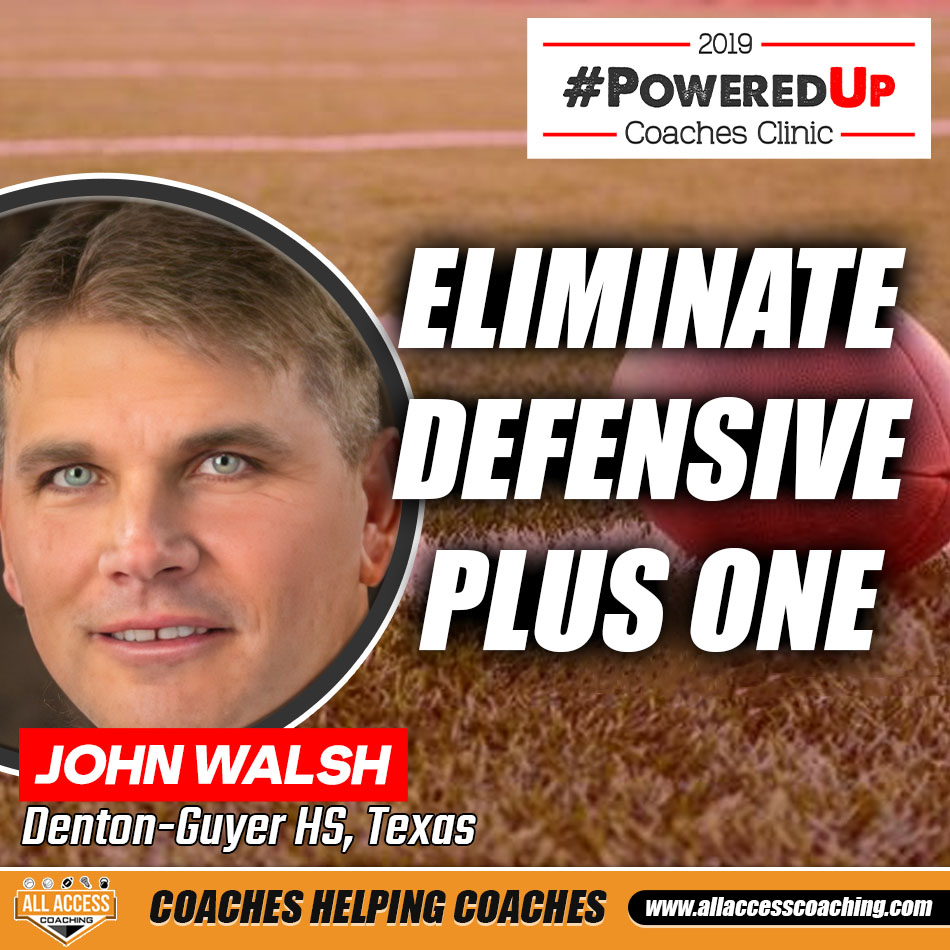 Eliminate Defensive Plus One
Clinic : PoweredUp Clinics
Coach/School : Denton-Guyer HS, Texas
How do you STOP the DEFENSE from having one more defender at the point of attack? By ELIMINATING THE PLUS ONE.
Coach Walsh and Denton hang their hat on the PIN & PULL. The attitude is that NOBODY stops their PIN & PULL….Not even Allen, Carroll, or Cedar Hill.
They have a play to read EVERY person on defense — The NG, DT, End, OLB, ILB. THE DEFENSE IS NEVER RIGHT.