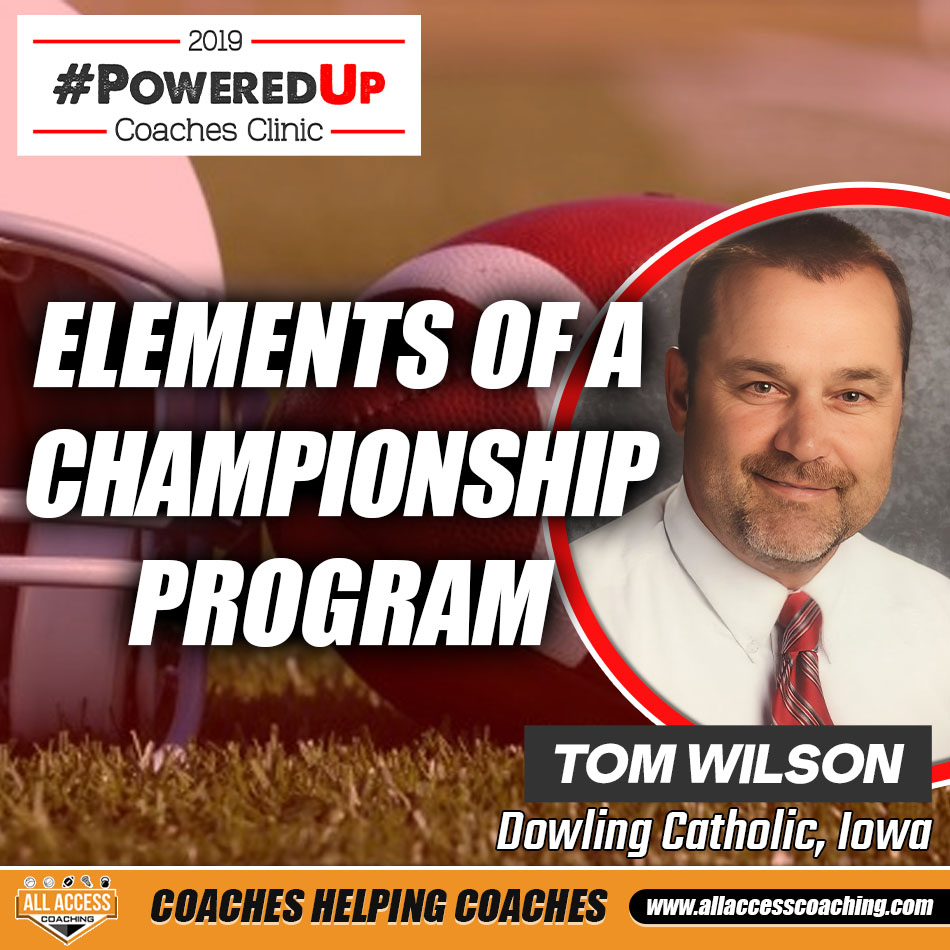 Elements of a Championship Program – Dowling Catholic HS, Iowa
Clinic : PoweredUp Clinics
Coach/School : Dowling Catholic HS, Iowa
245 Carrer wins
7-Time State Champion
5-Time State Coach of the Year
CULTURE is the Game Changer, not the playbook or the X's and O's, Everyone says that. Everyone knows it. But how do you CHANGE YOUR CULTURE?
Coach has 7 bullet points about HOW TO DEVELOP PEOPLE. Your people are you culture.
Find out how Coach Wilson uses his PYRAMID OF SUCCESS in Team Camp and throughout the season. This is not just a picture on the wall.